Research
&

Development Strategy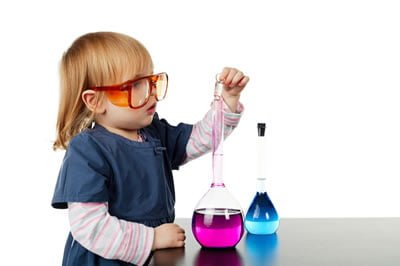 At Proveca we want to develop and license medicines for children. Currently, over half of the medicines children take are in the wrong format and/or are not licensed for their use. What do we mean by wrong format and not licensed?
wrong format: this means that the drug given is not designed to be taken by children. This can result in issues with administration of the medicine and poor compliance. There could also be excipients (additives) in the medicine which could be harmful to children. Examples of administering the wrong format to children include using adult medicines which contain alcohol or using adult tablets which need to be crushed.
not licensed: this means that there may not be any clinical data to support the use of a product in children. Many children requiring unlicensed medicines have chronic conditions which require long term drug treatment.
To explain more about 'How to identify and manage 'problem' excipients in medicines for children' please watch this white board explainer video. (Please note at the time the paper was published and this video was created all products mentioned contained the relevant excipients)
We identify products which require any of the following:
a new pediatric licence (new indication);
improved format of administration for an existing indication; or
better patient compliance
We then build the evidence base through clinical and pharmaceutical development. By working with clinicians, parents/carers and children we are able to tailor the features and benefits of our products to the specific requirements of children.
We have a strategy to work with leading children's hospitals and academic groups across Europe to identify unmet needs and to collaborate on research to help with our mission. Our research focus has the following themes:
Better medicine for children;
Develop knowledge to inform better decisions and create novel paediatric formulations;
Contribute to the education of healthcare professionals in paediatrics.
An example of our collaboration is a PhD research project we have with Aston University:
Development of novel excipient screening platform for Paediatric Oral formulations.

Background: The lack of suitable medicines for the paediatric population means that unlicensed formulations are often prepared and administered by healthcare professionals, which entails exposing this vulnerable population to risks in terms of safety and clinical efficacy. Another limitation in paediatric medicine development is the direct application of knowledge and principles from adult studies, thereby completely disregarding the specific needs and requirements of paediatric patient and prescriber preferences and acceptability of medicines. Compounded with this problem is the lack of translatable dosage form development technologies that offer acceptable taste, high drug loading, convenience and minimal excipient load for paediatric medicine. The multitude of challenges restricting progress in paediatric medicine development include lack of understanding of dosage forms that offer dose flexibility, acceptability, desirability, safety and commercial feasibility. In addition, a limited choice of excipients for safe inclusion in paediatric medicines, together with taste acceptability issues, presents an additional layer of formulation difficulty.
The overarching hypothesis of the proposal is that the establishment of an excipient screening platform will accelerate paediatric formulation development.
PCOM-PR-V2
Created July 2020
Dedicated to improving children's medicines
Ways you can work with us:
You can work with us to identify and meet unmet paediatric needs through contacting us via dream@proveca.com
Can you think of any:
product suggestions;
therapeutic indications in paediatrics which require attention
paediatric products which you feel could be in a much better format for children and why
potential collaborative research projects or publications
other thoughts you have. Please just get in touch with us and let's see what we can do together
PCOM-CT-V2
Created July 2020